Henry Quesada
Associate Professor and Extension Specialist at Virginia Tech. Department of Sustainable Biomaterials.
Academic background:
B.S. Costa Rica Tech, 1997
M.S. Purdue University, 2001
Ph.D. Purdue University, 2004
Experience:
Associate Professor, Virginia Tech (2014-to date)
Assistant Professor, Virginia Tech (2008-2014)
Associate Professor, Costa Rica Institute of  Technology (2006-2008)
Assistant Professor, Costa Rica Institute of  Technology (2005-2006)
Graduate Research Assistant, Purdue University (2000-2004)
Instructor, Costa Rica Institute of  Technology (1998-2000)
Plant Manager, La Nacion-Commercial Printing Unit (1997-1998)
Inventory Manager, La Nacion-Commercial Printing Unit (1996-1997)
Research interests:
Business Process Management
Marketing
Manufacturing Systems
Lean Supply Chain Management
Automation of Manufacturing Systems
Innovation Management
For a more detailed resume of Dr. Henry Quesada-Pineda please visit http://sbio.vt.edu/people/faculty/quesada-pineda/index.html
E-mail: quesada@vt.edu
Sailesh Adhikari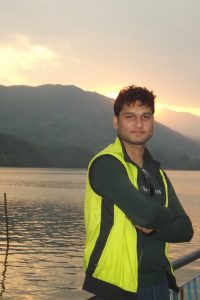 Academic background
B.E. Industrial Engineering. Institute of Engineering, TEC, Nepal, 2010.
M.S. Eastern Illinois University, 2016
Current Graduate Student. Virginia Tech
Experience
Graduate Research Assistant – Virginia Tec; Jan 2017- to date
Graduate Research Assistant – Eastern Illinois University; Aug 2014- May 2016
Waste Water Treatment Plant, Charleston, IL – Project Analyst Intern; May 2015- Aug 2015
Assistant Lecturer- Thapathali Engineering College, Nepal
Quality Assurance Officer; Nepal Cylinder Pvt. Ltd, KTM, Nepal; Sep 2011- Jul 2012
Industrial Engineer; Intern; Laxmi Steel Pvt. Ltd-Butwal; Aug 2010-Nov 2010
Research Interest
Wood science and engineering
Life Cycle Analysis
Renewable energy
Biomass and biomass gasification
Lean, Six Sigma, SPC and Continuous Improvements
Supply chain management
Email: Sailesh@vt.edu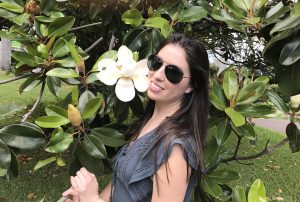 Paula Daniela Fallas Valverde 
Academic background
M.S Candidate, Forest Products, since 2017
B.S. Costa Rica Institute of Technology, 2017
Experience
Internship. Virginia Polytechnic and State University 2016
Internship. Bioland S.A. 2014
Research Interests
Lean Thinking
Supply Chain Management
Former MS and PhD students (with Quesada as Committee Chair)
Li Liang, PhD. Los Angeles, CA.
Gaurav Kakkar, MS. Blacksburg, VA
Jeremy Withers, MS. Professional Development Candidate Manufacturing Leadership Trainee. Weyerhaeuser. Buckhannon, WV.
Sevtap Erdogan, MS. Research Associate. Kastamonu University, Turkey
Edgar Arias, PhD. Marketing Data Analyst. Department of Forestry in South Carolina, USA
Melissa Brenes-Bastos. MS. Marketing Excecutive at Experian. San Jose, Costa Rica.
Shawn Crawford, MF. Continuous Improvement Coordinator. American Woodmark. Grand Rapids, Michigan, USA
Johanna Madrigal, PhD. Assistant Professor at School of Industrial Production Engineering. Cartago, Costa Rica.
Scarlett Sanchez, MS. Minneapolis, Minnesota, USA.
Scott Lyon, MS. District Fores Products Specialist, Southeast area. Department of Natural Resources. Green Bay, Wisconsin, USA.
Wang Chao, MS. Continuous Improvement Engineer. Coopeland Furniture. Bradford, Vermont, USA.