Description
The Department of Sustainable Biomaterials at Virginia Tech is offering this short course to provide an ample review of principles and analytical tools to design and implement an effective maintenance program in a manufacturing setting. The short course has been designed to take advantage of MS Excel as the main tool for data analysis. All the units include a heavy hands-on component so participants at the end of the course will have solid capabilities to solve real world problems in their own companies.
This short course requires a basic understanding of how MS Excel works as well as some introductory basic knowledge in statistics. The fee of $450 covers lunch (two days), coffee breaks and 1.6 CEU credits. Participants need to bring their own personal computers and make sure MS Excel is installed.
Who should attend?
Quality Control Supervisors, Production Managers, Maintenance Managers, Maintenance Engineers, Supervisors, Operators, and Maintenance personnel.
Failure Time Analysis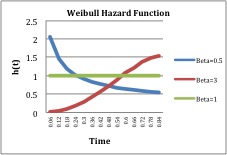 The hazard function, h(t)=f(t)/[1-F(t)] where f(t) is the probability density function and F(t) the cumulative distribution function of failures in time, help to model machine failures. During the early life of a machine the rate of failure is relatively high (Beta=0.5). After all the components settle, the failure rate is constant (Beta=1). Then, after some time of operating, the failure rate increases again until all the machine parts will fail (Beta=3).
Effective vs. Reactive Maintenance Programs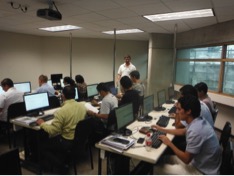 A well-design maintenance program can help manufacturing organizations to improve their overall business performance including reduction of unexpected equipment failure, waste and cost reduction, increased productivity and service levels.
Companies that operate reactive maintenance programs have been documented to operate between 10% to 40% efficiency and spend more than 50% of time performing emergency repairs. The costs of these reactive programs are 3 to 5 times higher than preventive and statistical maintenance programs.
Course outline
Unit I. Introduction to Maintenance Programs (3 hours)

TPM programs
Statistical maintenance
DMAIC applications to Maintenance programs
Unit II. Review of MS Excel (3 hours)

Formulas
Plots
Functions
Add-ins
Unit III. Probability and probability functions review (4 hours)

Probability

Relative and cumulated frequencies
Independent and dependent probability
Conditional probability

Probability distributions

Binomial
Poisson
Exponential
Weibull
Normal
Unit IV: Tools for failure analysis (8 hours)

Mean, variability and frequencies
Pareto Analysis of failures and Cause and effect diagrams
Goodness of fit test
Failure Analysis

FMEA, FMECA
Reliability indicators
Failure cost analysis
Montecarlo methods for failure analysis
Location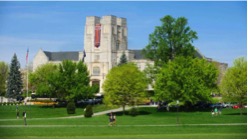 The short course will be offered at the Brooks Forest Products Laboratory at Virginia Tech in Blacksburg, VA. Virginia Tech is the most comprehensive and leading research University in the state, offering more than 250 undergraduate and graduate programs to over 33,000 students.
The city of Blacksburg was established in 1798 and it is nestled between the Blue Ridge and the Alleghany Mountains. The natural beauty of the surrounding Blacksburg offers incredible recreational opportunities for residents and visitors to enjoy.
Instructor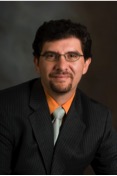 Henry Quesada, Associate Professor and Extension Specialist at Virginia Tech
PhD and MS (Wood Products Technology and Industrial Engineering). Purdue University (2004)
Industrial Production Engineering. Costa Rica Tech (1997)
Dr. Quesada has over 20 years of academic, consulting, and industry experience in process improvement, product development and market analysis for a variety of industries.
Registration and dates
The course will be taught November 14-15, 2017
To register, please follow this link to the Virginia Tech Continuing and Professional Education web page. 
Lodging
A rooms rate of $139.00 has been established with the Inn at Virginia Tech and Skelton Conference Center.  901 Prices Fork Road Blacksburg, VA 24061 540-231-8000.
Non-discrimination and ADA Statements
Virginia Cooperative Extension programs and employment are open to all, regardless of race, color, national origin, sex, religion, age, disability, political beliefs, sexual orientation, genetic information, marital, family, or veteran status, or any other basis protected by law. An equal opportunity/affirmative action employer.
If you are a person with a disability and desire any assistive devices, services or other accommodations to participate in this activity, please contact Henry Quesada at 540-2310978/TDD* during business hours of 8 a.m. and 5 p.m. to discuss accommodations 5 days prior to the event. *TDD number is 800-828-1120