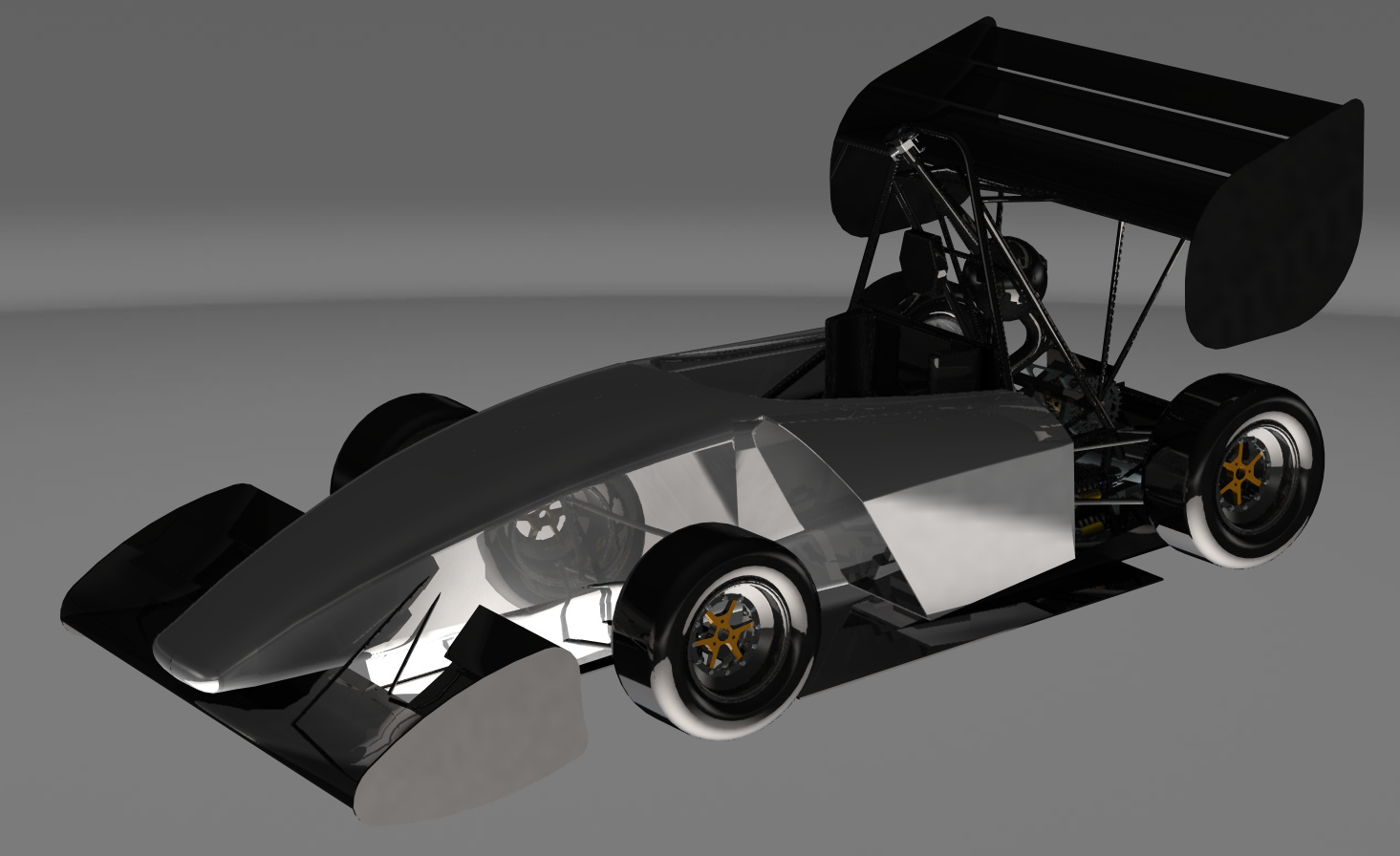 Blacksburg, VA. It took over 25 hours of CAD, CAM, and CNC work to manufacture five different molds that the VF FSAE team will be using to make the panels for its prototype racing car.
The VT FSAE has been competing for over 26 years and they finished 13th in last year competition. For 2014, the team's goal is to quality for the International Formula SAE competition in Michigan where 120 other Universities and colleges will compete.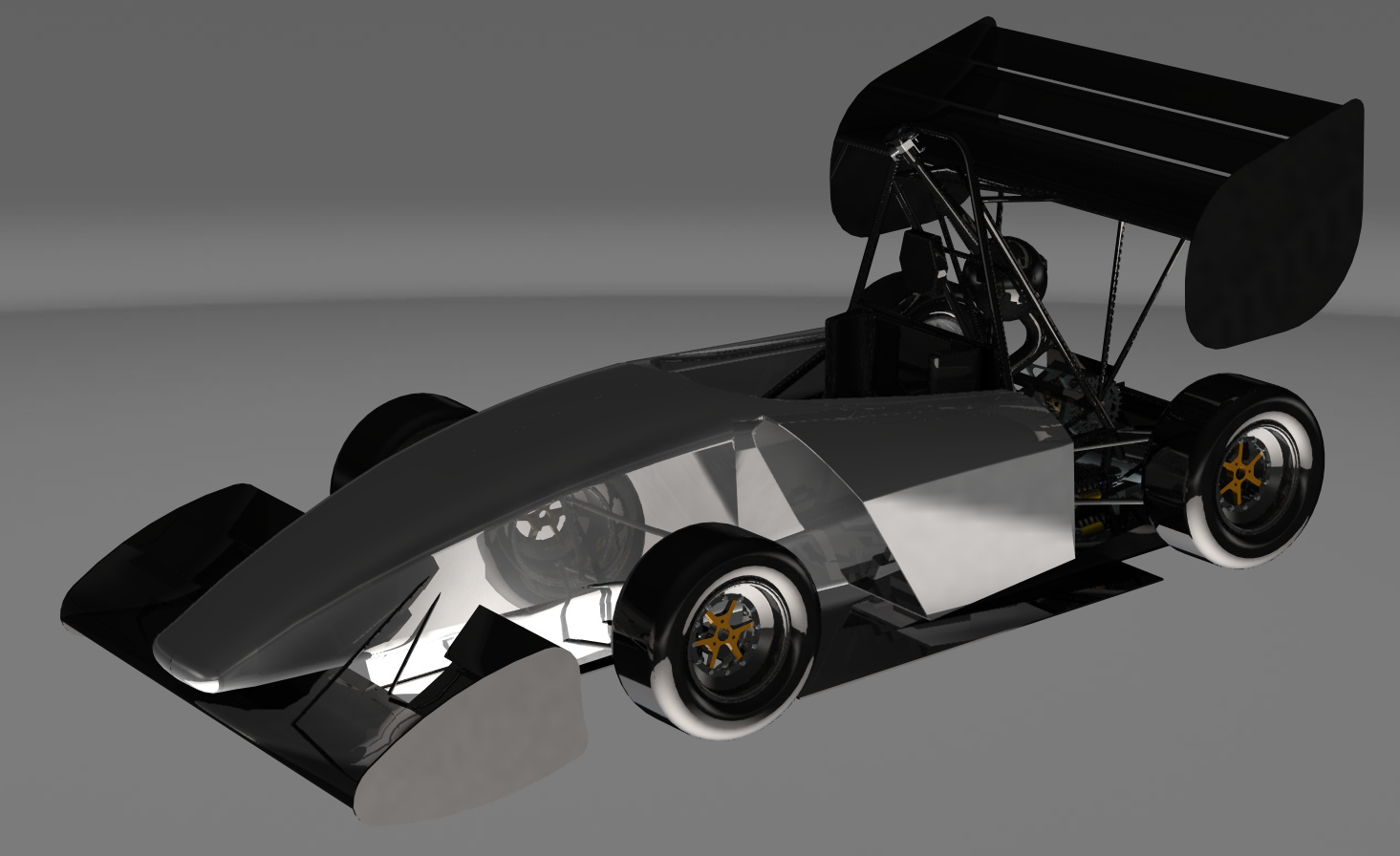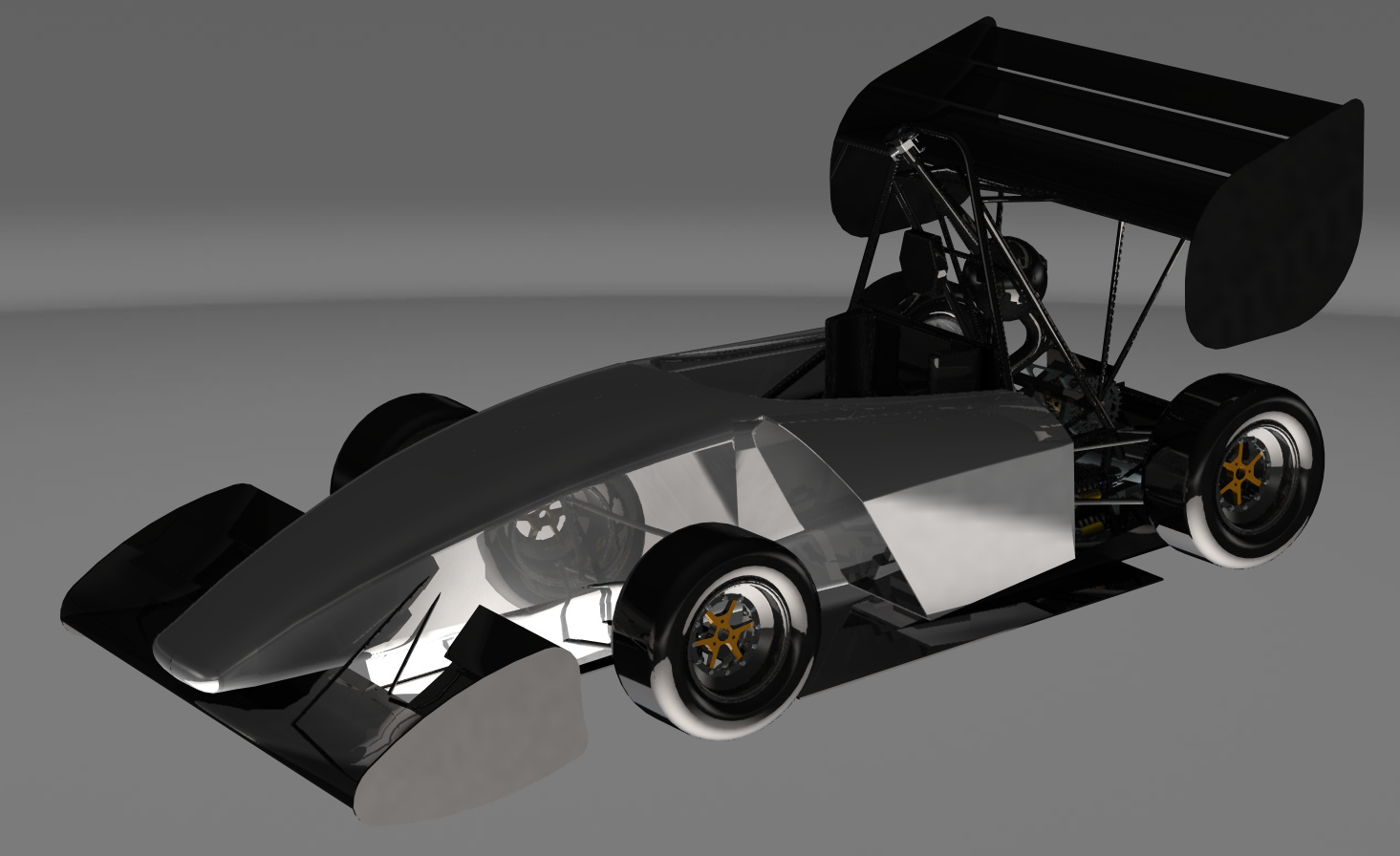 The VT FSAE is composed of 33 students divided in seven teams including suspension, drivetrain, engine, electrical, aerodynamics, testing, and ergonomics. The final prototype car must be built under FSAE regulations and must past a through inspection before it is allowed to compete.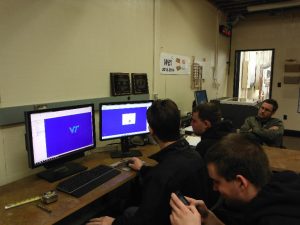 For 2014, the team is redirecting efforts to improve several of the car components, including the body. Hence, the team started a search to locate a large CNC equipment that could be used to cut the molds required for the body parts. The material used to cut the molds is a high density foam that is easy to manufacture. The WEI CNC equipment is just what the VT FSAE team needed and under the supervision of Dr. Henry Quesada the team quickly became familiar with the CAD/CAM software and the operation of the  CNC machine.
The way that the VT FSAE operates involves knowledge transfer from senior to freshman students, as key critical factor to be able to compete and complete the project which is very similar to the approach of WEI program at the Department of Sustainable Biomaterials.
The team structure is the following
  Team Leader: Vincent Sorrento
   Team Moderator: Dan Buckrop
    Team Facilitator: Nabeel Ahsan

Sub-team structure

Suspension
        Team Leader: Hannah Bever – Chassis
            Nabeel Ahsan, Taylor Turner – Uprights
            Alex Pape – Suspension design and geometry, springs, dampers, tires.
            Mike Lane – Suspension Structures
            Cody Kees – Bell cranks
            James Callaway – Steering
Drivetrain
         Team Leader: Mackenzie Hoover – Brakes
            Alex Coyle – Rear chunk
            Alex Girard – Shifting, Simulation
            Kyle Torrico, Thomas Barfield – Rotating components
            Brian McNulty – Wheel inners, wheel outers
            Danny Whitehurst – Half shafts, tripod bearings
Engine
         Team Leader: Dan Buckrop – Engine airflow, Intake
            Clay Brubaker – Controls, tuning
            Johnny Noble, Carter Moore – Oil, Fuel, Cooling
            Mark Anton – Engine airflow, exhaust
Electrical
         Team Leader: Bryce Crane – Telemetry, diagnostics
            Natan Diskin – Wiring
            Kori Price, Glenn Feinberg, Brian Kwan – Power stream, power budget module
            Tyler Diomedi – Packaging
            Daniel Ridenour – Graduate Assistant
Aerodynamics
         Team Leader: Stephen Young – Under tray, diffuser
            Sean Lynch, Chris van Oss – Wings
            James Bizjak – Structures
Testing
         Team Leader: Brian Oeters – Test Planning & Data Acquisition
            Akira Madono, Dylan Verster – Test Planning & Data Acquisition
Ergonomics
         Team Leader: Rachel White – Project management, cost analysis
            Eric Peterka, Jeff Petrillo – Pedal box
            Matt Marchese, Lucas Keese – Steering wheel, seats
            Sam Ellis – Cost analysis, facilities planning.
If you have any more questions about student CAD/CAM/CNC projects that the Department of Sustainable Biomaterials support, please contact Dr. Henry Quesada at quesada@vt.edu.