Blacksburg, VA. May 31, 2013. Dr Henry Quesada from the Department of Sustainable Biomaterials at Virginia Tech and Dr. Eva Haviarova from the Department of Forestry and Natural Resources at Purdue University jointly organized a workshop in International Marketing for Forest Products Industry. The workshop was delivered in May 28, 2013 at the Vincennes University campus in Jasper, IN with a total attendance of 18 participants from the furniture industry and state and government agencies.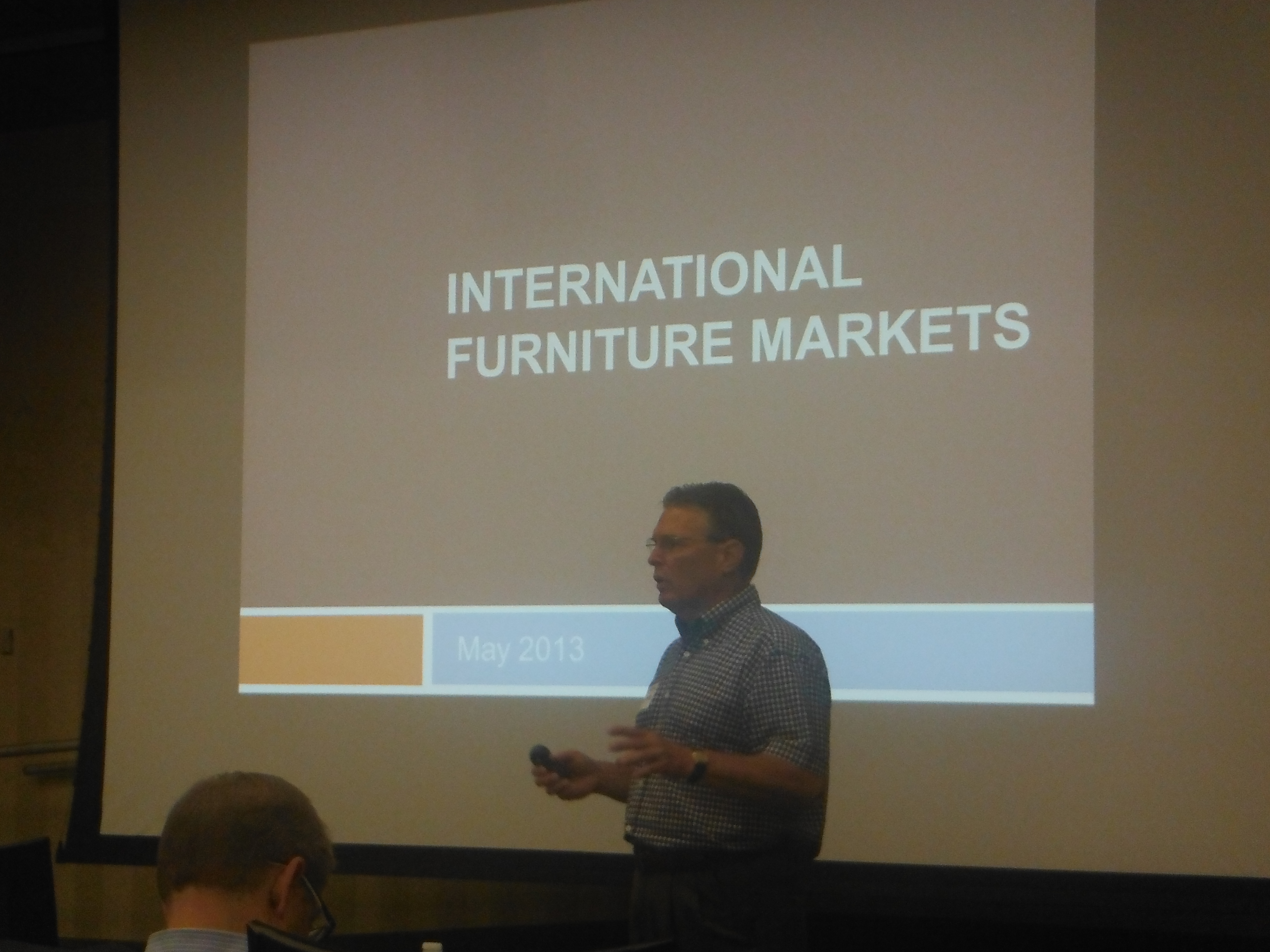 Jasper is located in southern Indiana, a place where manufacturing is the key economic development driver for the region. There are many furniture industries that have manufacturing operations in Jasper, most of them kitchen cabinet and office furniture. Although this particular industry places most its production in the local market, there is a growing interest in exploring possibilities in international markets.
As a way to educate and provide leads on international opportunities, this workshop brought together an outstanding pool of experts from industry, goverment, and the academic sectors. Mr. Mike Cooper, from the US Commercial Service, provided participants with directions on how to conduct a succesfull international marketing plan. Mr. Mike Seidl, from the IDNR, gave insights and leads on main international markets for kitchen cabinets and office furniture, and Mr. Steve Klinger, from Cargo services, provided critical information on logistics issues. Dr. Henry Quesada also presented and focused on main principles governing international marketing. The workshop was introduced by Dr. Eva Haviarova who reviewed the connection between the housing market and the furniture industry.
Thirty four percent of the participants evaluated the workshop as excellent and 66% as good. If you wish to have more information on current research on international marketing for forest products industry, please contact Dr. Henry Quesada at quesada@vt.edu